Leigh St. Clair:Paintings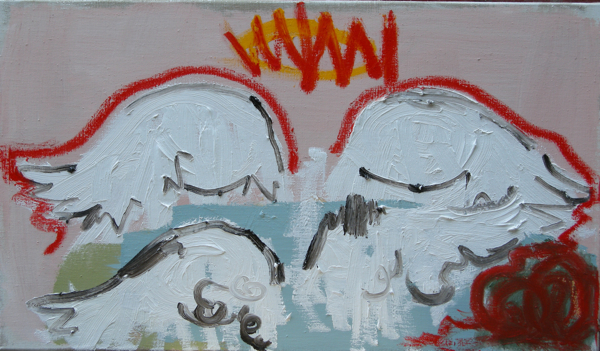 In St. Clair's impasto world, the layers of images signifying flight and containment contradict each other while the chosen color palette unifies the canvases. The visceral qualities of the applied paint to canvas forces the viewer to attempt to decipher the language of St. Clair's color, texture, line drawing and text as the stetcher commands the space it occupies.
October First Friday Reception: Oct. 3rd: 5-10p.m.
Lancaster Artwalk Weekend: Oct. 18th & 19th: Sat. 10-5p.m. & Sun. 12-5 p.m.
Exhibition Dates: Sept. 19th - Oct. 31, 2008
Images