Multiple Choice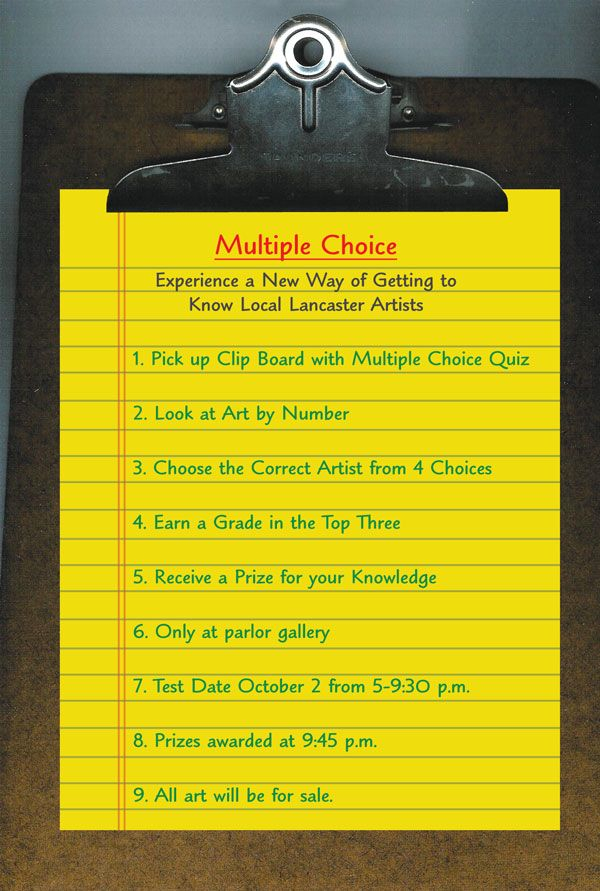 Exhibition Dates October 2nd - 30th
Each visitor will have the opportunity to take a Multiple Choice quiz relating to each work exhibited.
On October 2nd participants took the Multiple Choice Quiz.
The top grades and prizes were awarded to:
1st : Doug Seitz and Dave Hershey scoring 22/24 correct answers.
2nd : Shalya Marsh scoring 18/24 correct answers.
3rd : Charlie Maser and Jon Johnson scoring 16/24 correct answers.
Thank you to all who participated!
Images