Erica Millner : Chiripiando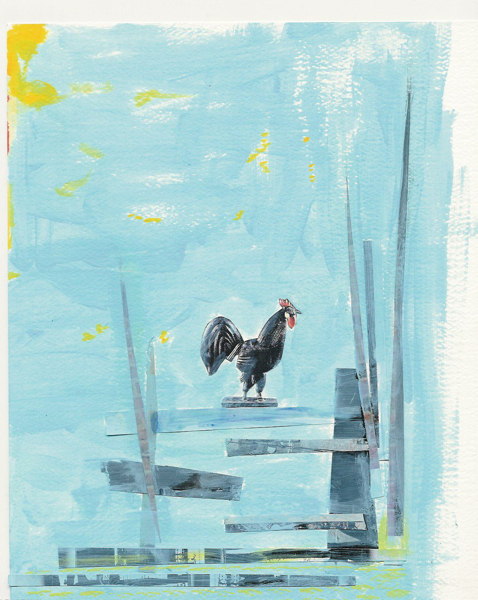 Exhibition Dates : March 5th - April 18th 2010
Spanning an inspirational trajectory over the past 6 years, Erica Millner employs a multitude of source material and hones self-taught, original techniques for her mixed-media, collaged paintings on paper. Based on the artist's past nomadic, lifestyle experiences, the compositions are colorful layers of paper, acrylic and graphite. Seen as a group, the works form a summarization of the places where the artist has lived while searching for equanimity. Initially created to fill spatial voids within a house the artist occupied with her partner when first arriving in Lancaster six years ago, Millner has developed her own visual language that addresses the transient nature of her past. Taking full advantage of the physical acts of applying and eliminating, Millner's works are spontaneous and unrestrained-- with no attachments to specific processes or the finished work of art. Tools such as wood blocks, combs and jar lids reaffirm the relaxed nature of the painted constructions that harbor the artist's memories from long ago and as a result, create a new clarity and depth.
First Friday Reception : April 2nd 2010 : 5-10 p.m.
Spring Art Walk Hours : Saturday, April 17th : 10 a.m.-6 p.m. : Sunday, April 18th : 12 p.m.-5 p.m.
Images